EXPLORING FLEXIBLE INTERIOR
Location: Ahmedabad, India

Year: 2019

Work Type: Professional

Institute / Firm:

The Design Umbrella

Status: Built

Supervisor:

Ar. Mudra Shah
Nestled in an apartment in the cultured city of Ahmedabad, lies this innovatively designed house by the firm 'The Design Umbrella' that aspires to create a new fold experiment with the discovered concept of 'functionality'. This compact abode is designed keeping in mind the current ascend in land prizes, on account of which the client's specific requirements with a demand for different elements to cater different purposes are addressed. In such contrasting settings where an extensive design experience has to be created concisely, 'function' becomes the instrument to engineer a desired space. The architect, therefore, develops a language of multi-functional elements which are distinctly allotted in each space thus approaching architecture with more flexibility to accommodate a compatible spatial design. This novel approach of multi-purpose elements within a confined space challenged the architect to come up with an experience that enhances the quality of the succinct apartment.
The 1142 square feet home for three, a couple with one child, was designed by the architect to emphasize on the flexible interiors featuring multi-functional spaces.
The original plan of the apartment, as proposed by the builder, opened up directly into the living space compromising the privacy of the family. As an outcome, a partition wall parallel to the door was designed by the architect that served the purpose of an entrance foyer, in turn, secluding the entrance from the living room through this transitional space. The plan was accordingly modulated to accommodate the dining area behind the entrance partition wall. The reorientation concluded in attaining a vertical open space for the living area and making the dining and the kitchen more efficient through an advance entry into the kitchen. The coherence of spaces in the upgraded layout renders a new meaning in its planning ensuring a befitting flow of spaces.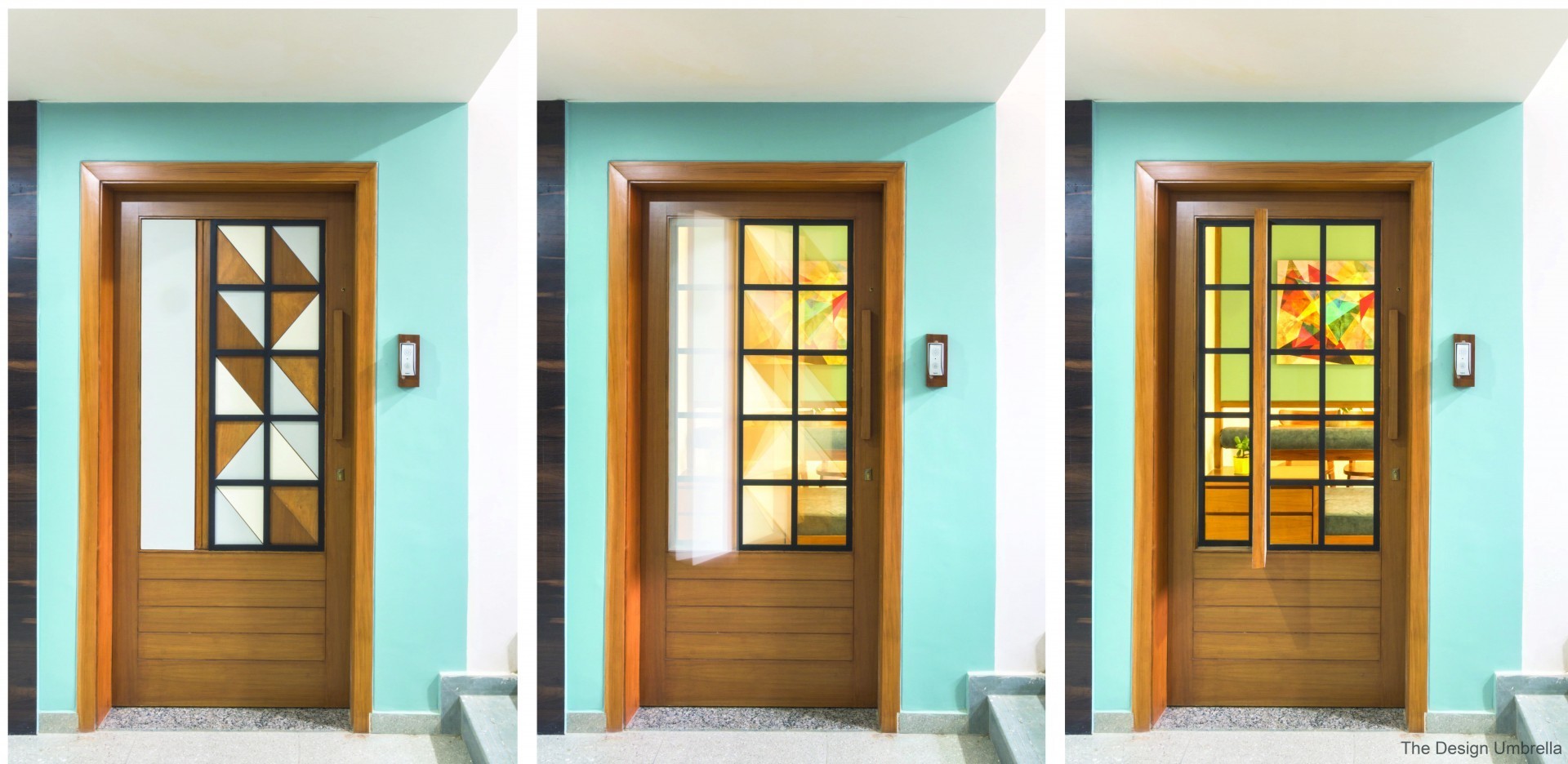 The entrance door as an element has been reinvented through a pivoted jaali for natural cross-ventilation and security while sensitively establishing a multi-functional unit.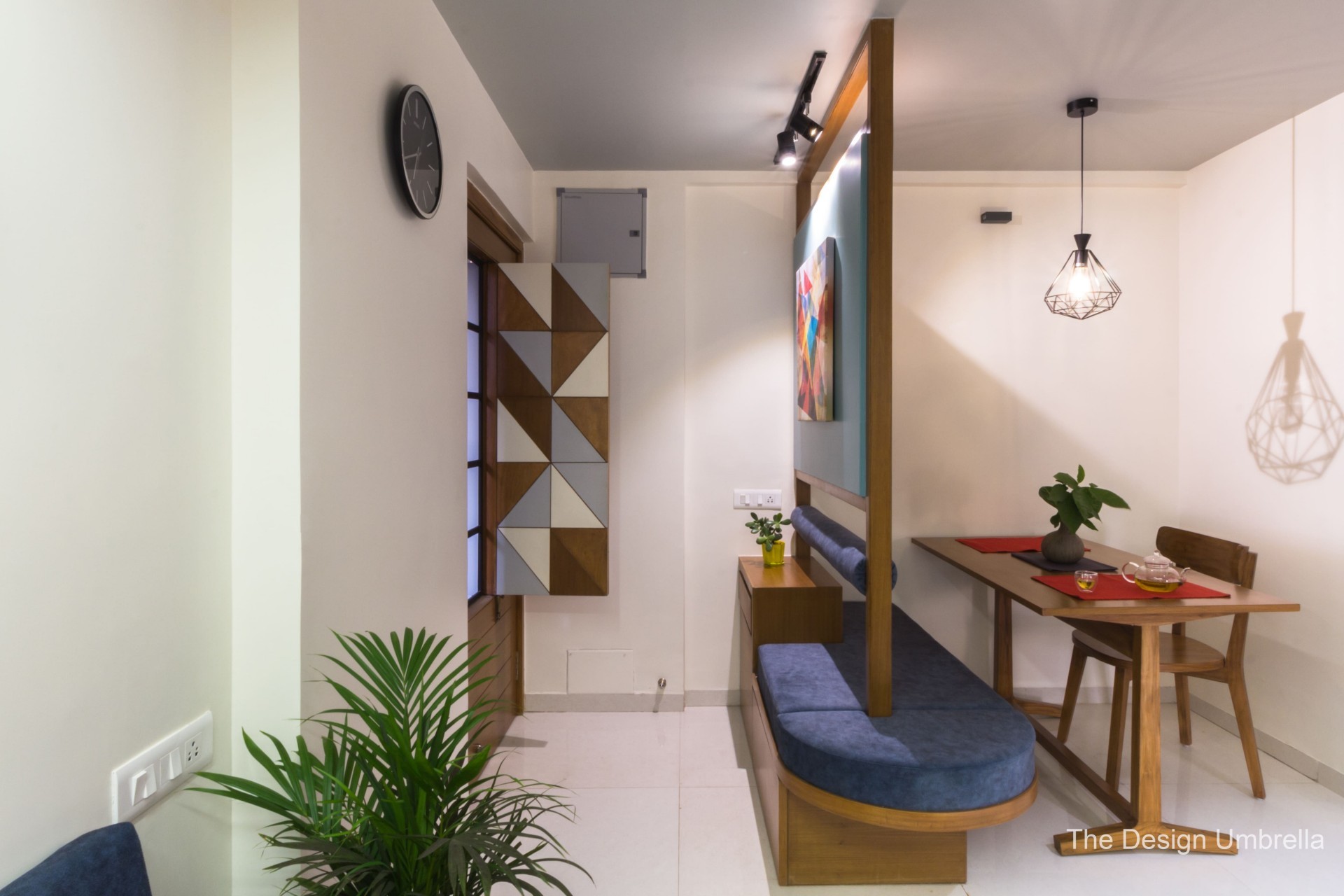 The partition wall in the entrance foyer has been similarly designed to avoid exclusive intent of transit to furthermore serve as a seating space with storage spaces
The ample expanse of the living area thus created, provides adequate distance for the television cabinet, additionally creating an alcove by the kitchen to accommodate the refrigerator. This partition wall harmonizes with adjacent elements to provide an auxiliary volume for storage. Through the notion of function, the design has attempted to create a unique all-inclusive language that shelters multiple functions in a sole component.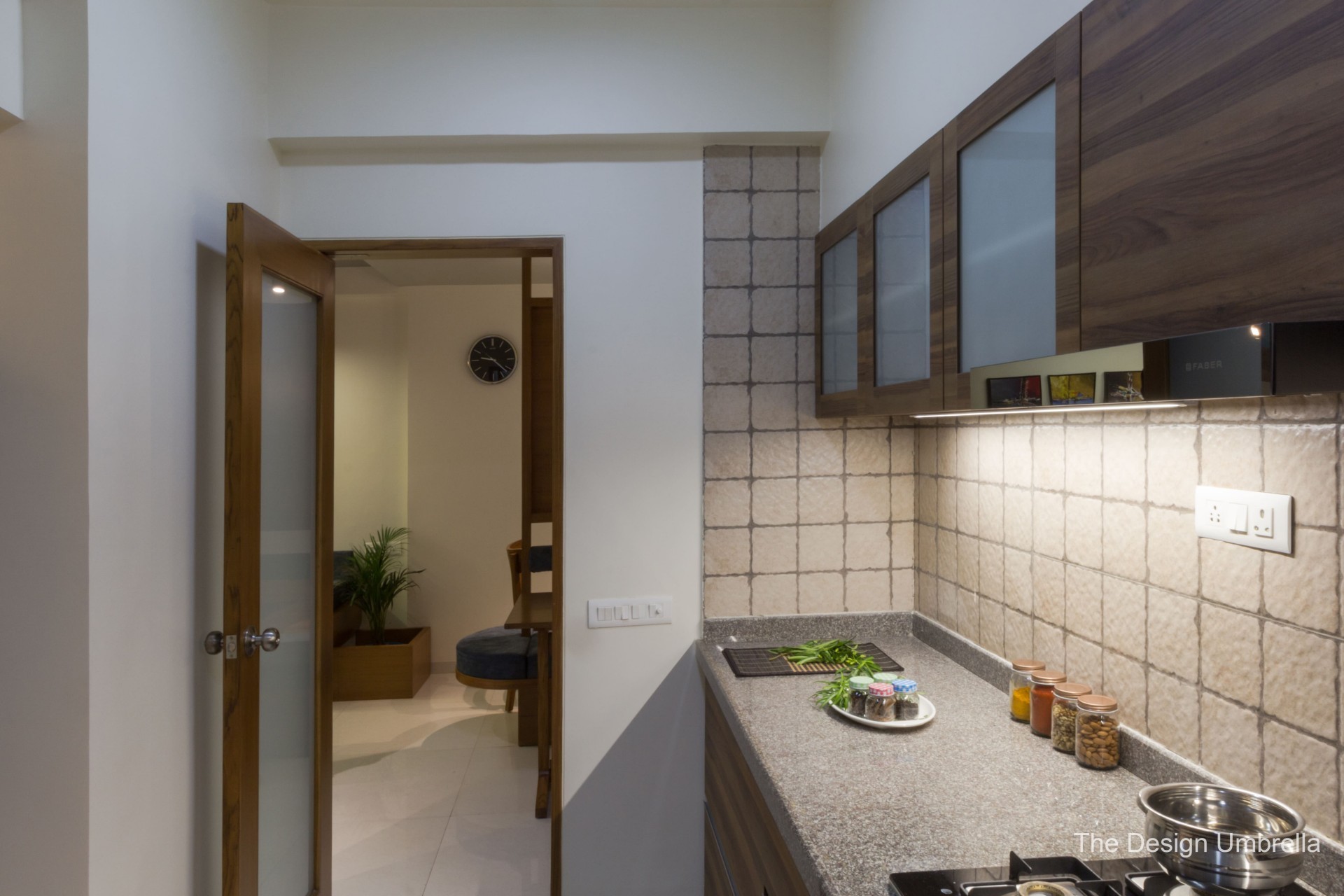 Direct entry to the kitchen from the dining area.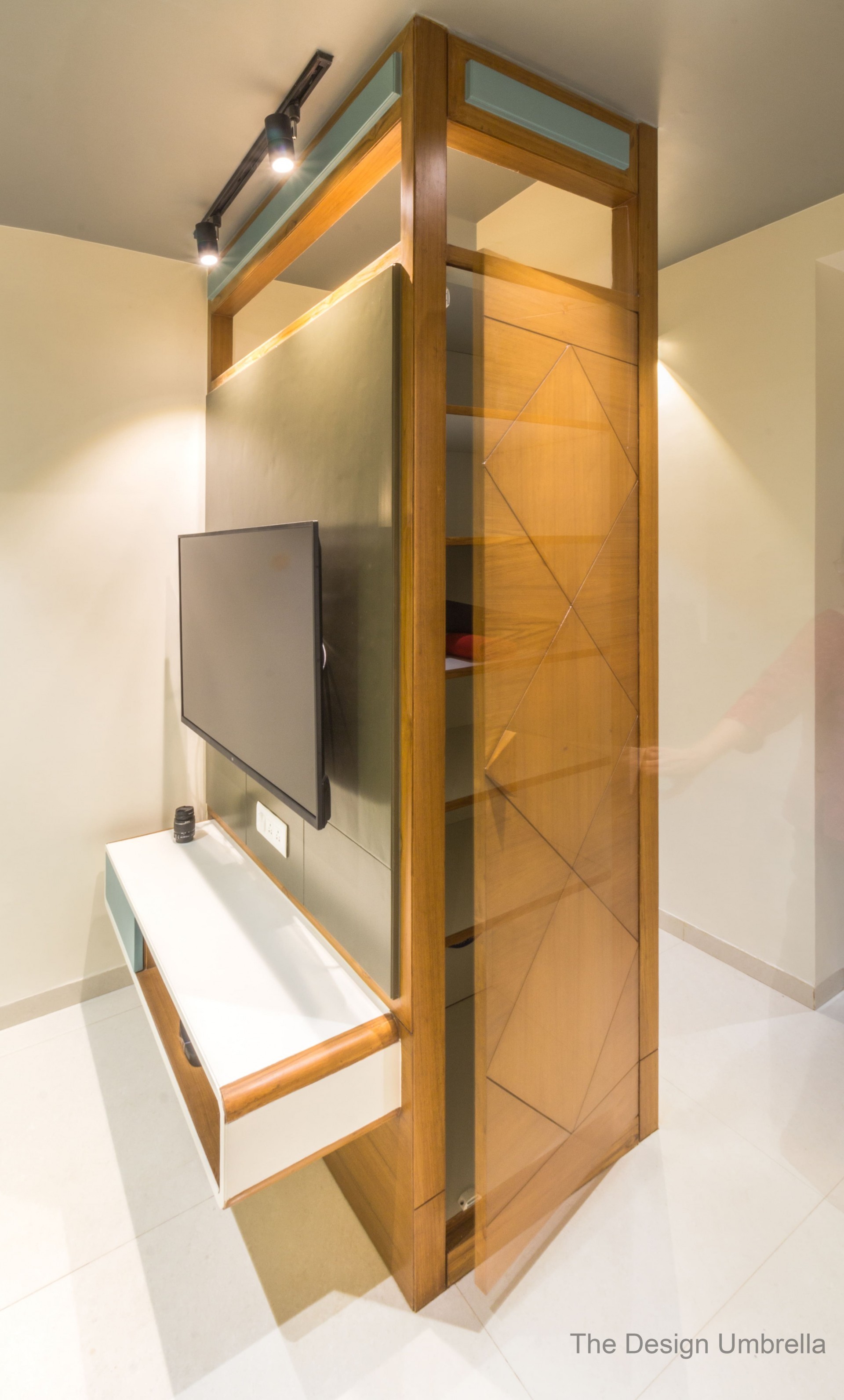 TV cabinet and storage spaces.
Living area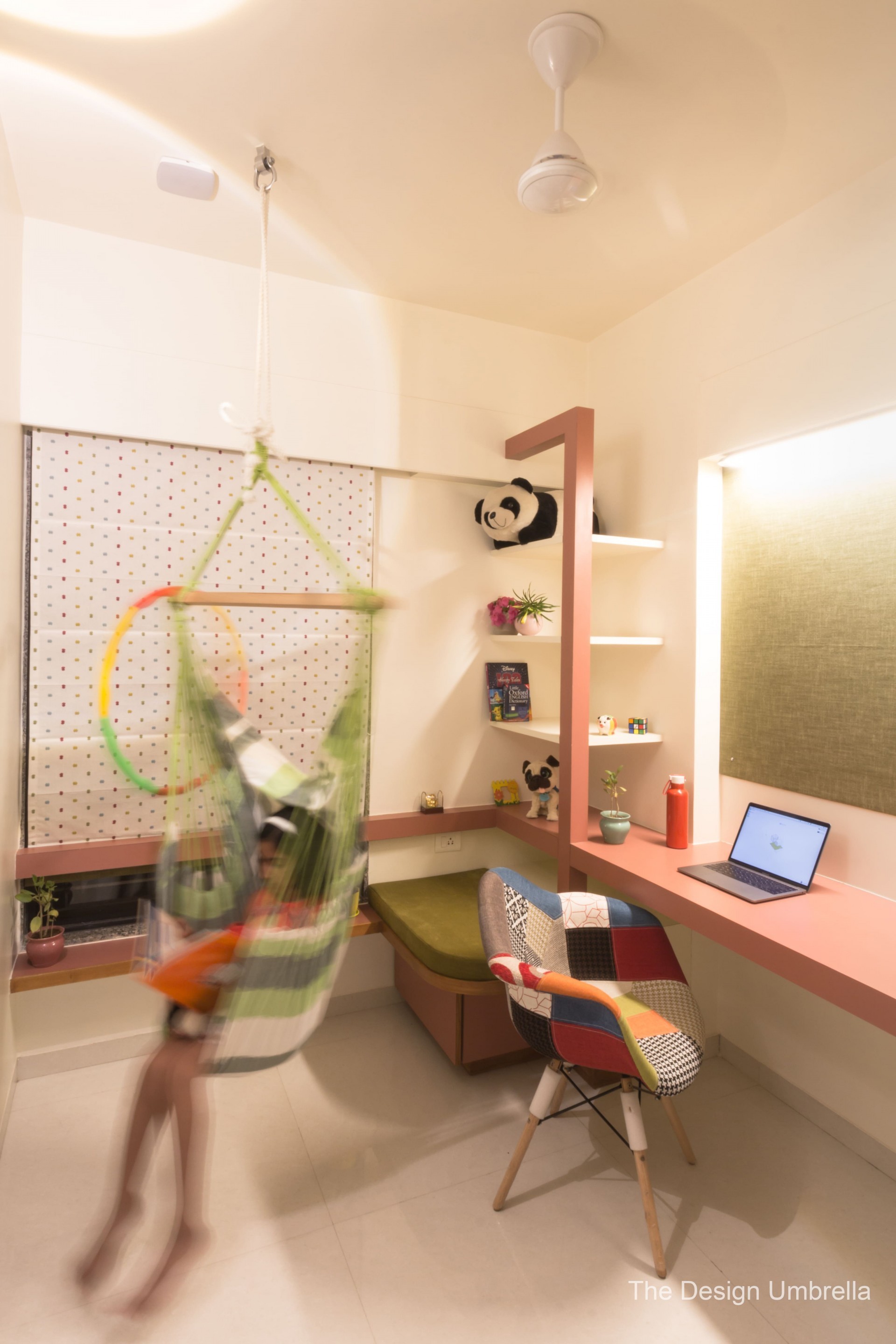 Interiors of the study room.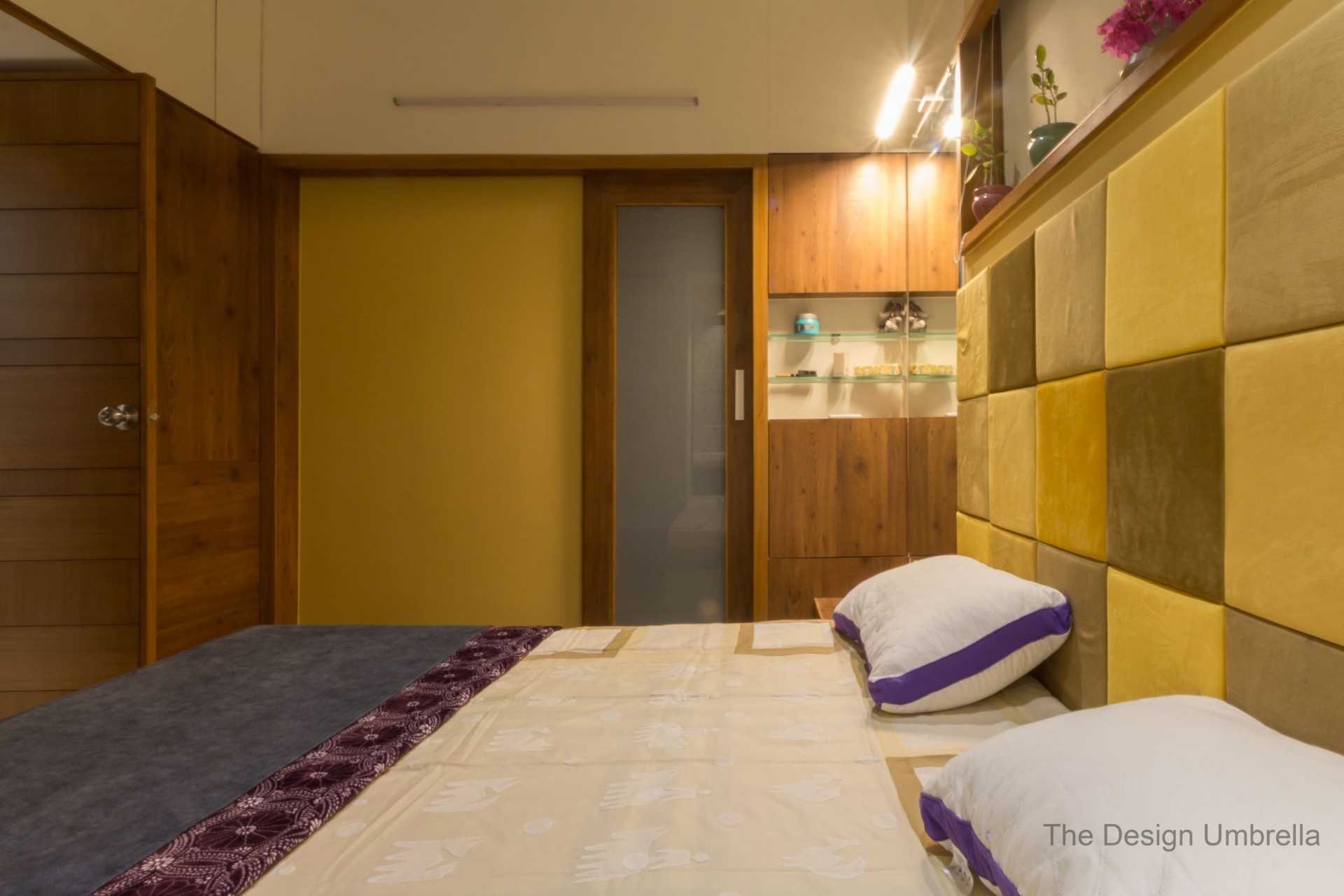 Interiors of the bedroom.